We served the trip of the Sokol-2005 children's hockey team to the Junior Challenge Autumn tournament, which took place in the city of Shklov, Republic of Belarus.

The main requirement for the trip was the provision of a bus for rent, with comfortable rest chairs and a large luggage compartment for transporting hockey equipment.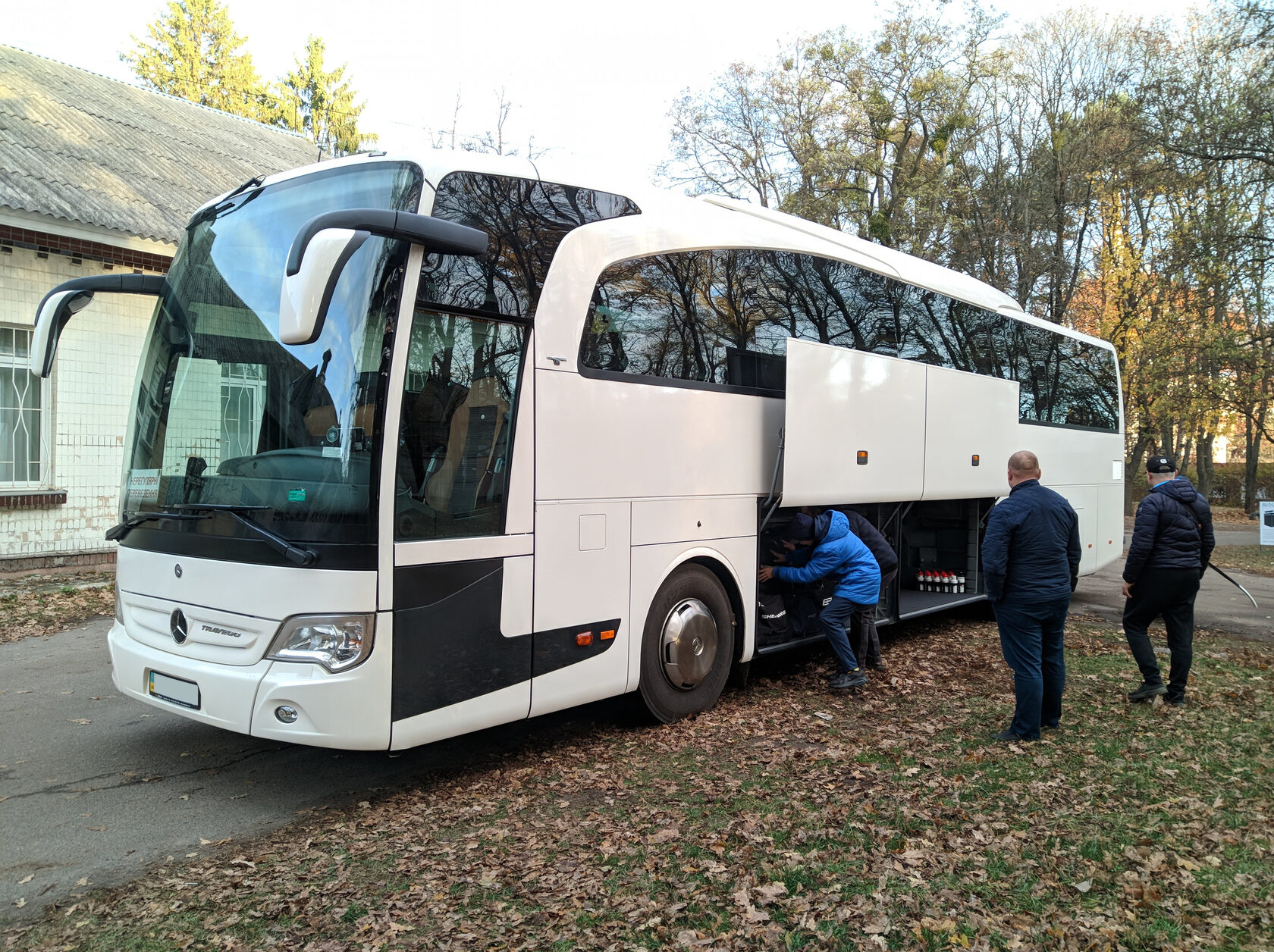 Based on this task, we provided a Mercedes Benz Travego bus for a trip to Belarus. It is not difficult to order a bus of this class. Click on the "ORDER" button, choose a bus and fill out an application.

Our manager will contact you, discuss all the details and indicate the cost of the trip.