During the quarantine period, the shuttle service was in high demand. This time we were faced with the task of delivering 2 adults and a 3-year-old child from Sofievskaya Borschagovka to the Vezha Medvezha hotel, which is located near Slavskoy Lviv region.

In addition to the presence of a child seat, the customer set a condition: a spacious interior and a large trunk. Therefore, we offered to make a transfer by Volkswagen Touran minivan, which ideally suits all the criteria of the order.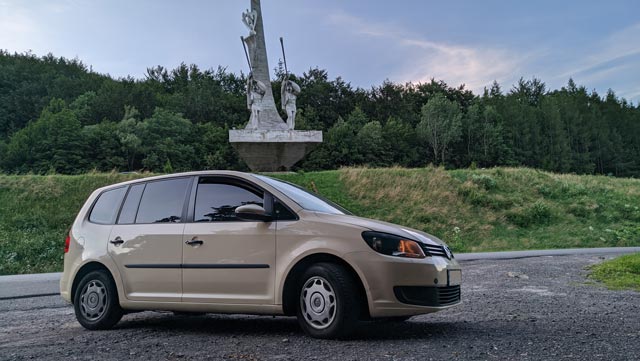 On 07/01/2020, the guests were delivered to the place of rest, the weather in the Carpathians was simply magnificent.

And on 07/09/2020, when it was time to take our guests back, the weather did not favor us. Therefore, we decided to send the car in advance, with the driver resting at the hotel before the trip.

It is not difficult to order a transfer for your vacation. Send a request for a miscalculation and our specialist will contact you, who will select a car for you, discuss all the conditions of the trip and announce the cost. There is no fixed cost of the trip, all offers are individual and depend on many factors. Call or order a miscalculation right now!